This weekend 4th-5th March, Dundrum Town Centre and UNICEF Ireland are hosting a fundraising event in aid of children affected by the Turkey-Syria Earthquakes. Our team members Cristina and Nicole dedicated their free time to raising funds for UNICEF's work to support vulnerable children around the world.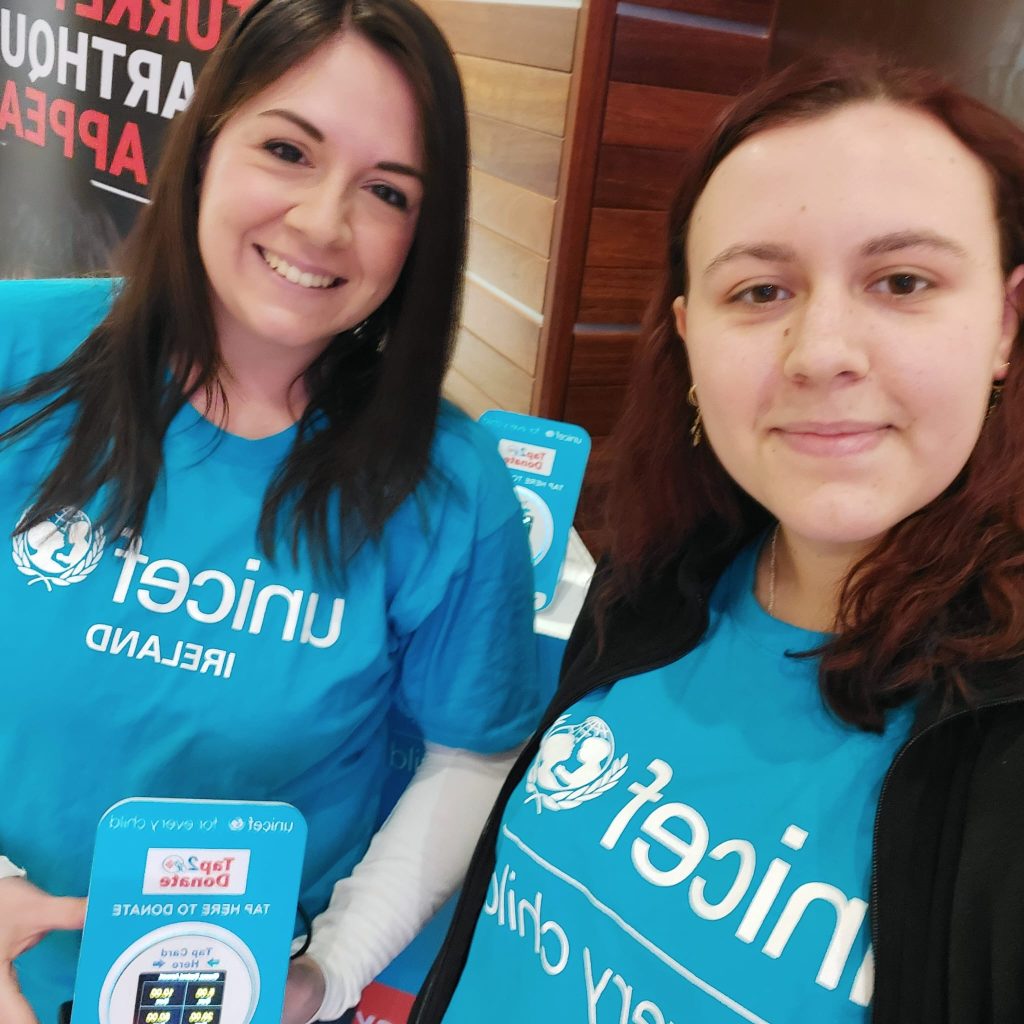 Right now, children are in desperate need of your help and support. They have lost their homes, their schools and even their families.
The recent earthquakes have caused untold damage, leaving thousands homeless and without food, water or warm clothes.
Right now, UNICEF teams are working around the clock to reach every child in need. A donation today will help deliver more humanitarian aid to those who need it most.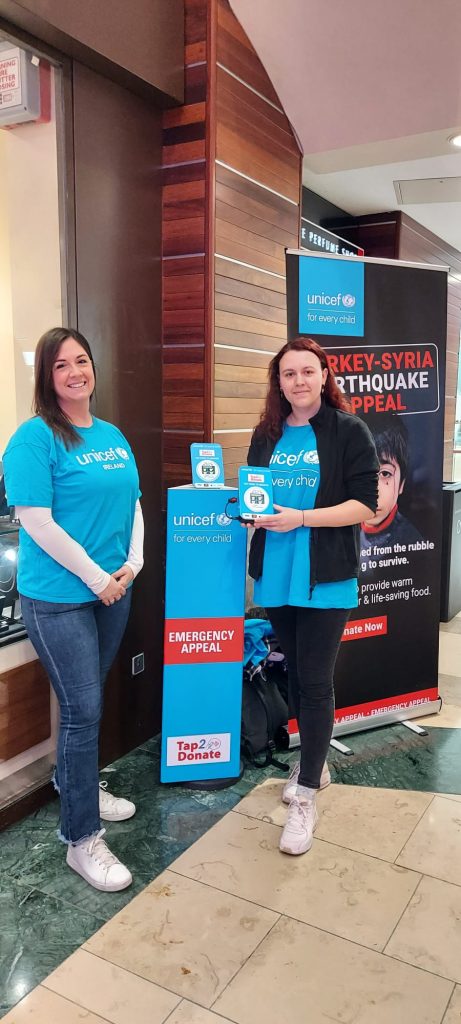 By donating in store or online you are helping to deliver life-saving supplies to children and their families.
Location: Dundrum Town Centre - outside Tesco on Level 3