"When something makes me laugh, I usually do a cartoon on it. Even when I take "mental journeys". And both things happen quite frequently. "
Please welcome Federica Laino to our EazyCity family. EazyCity chooses her as a cartoonist with the intention of snatching some smiles during this period. As Giuseppe Ungaretti said "my destination is to leave" and we are waiting for you in Ireland, the United Kingdom, Spain and the United States where we have been organising (since 2004) your study-work programs abroad. Thanks to this collaboration, two new characters were born and we will present them both to you shortly.
Now let's pass the word to Federica …
Hi, I'm Federica, today Content and Digital Marketing Specialist, Cartoonist and Yoga Teacher, and tomorrow? Who knows! I am a multifaceted person, at times a virtue at times a condemnation, I dare to say, but I have learned to see it as a virtue. There are so many things. I try to give voice to all the facets of my soul and my personality, never ceasing to feed my passions.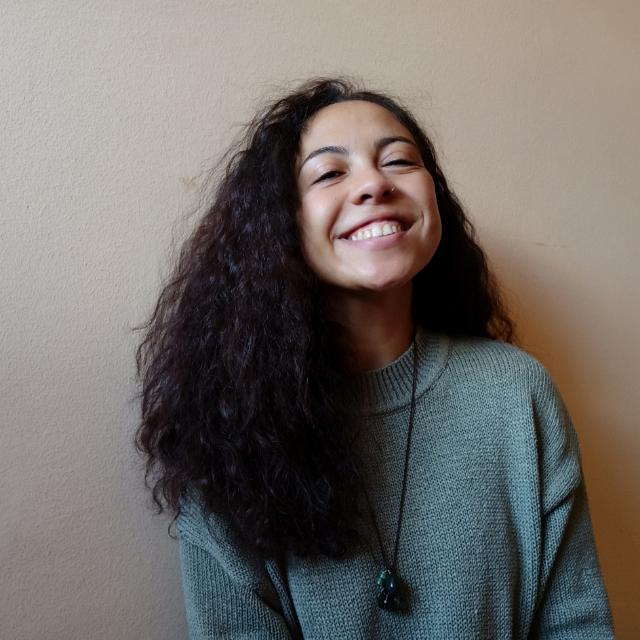 I am an avid tea drinker and serial spice consumer. Ginger and cinnamon everywhere. I'm crazy for classic rock, 60s black music, doo wop (I'm a young old woman), but I always like to discover new rhythms… and travel with the music.
I love cycling and walking, in everyday life and on the road. I love long hikes, slow ones, and even tiring ones (which in the end you eat a lot). I love nature, the mountains, climbing via ferrata and getting lost along the paths in search of inspiration and to connect with nature.
I love to travel with my backpack in search of adventures and … unexpected ones (otherwise the material for comics how would I find it?). I prefer slow travel, on foot or by bicycle, as a form of respect for the environment, as a contemplation and as a form of connection, with places and people.
For pleasure, for work, for volunteering, in recent years there have been several reasons that have brought me abroad. Where?
Spain: the first study trip abroad, in the warm Valencia.
Ireland: very first solo trip.
Spain, Romania, Ireland and the States: the places where I lived for long periods.
Balkans: the first real adventure trip. I went alone, almost without planning anything… in December (unwise choice).
Slovenia and Croatia: the countries I crossed by bicycle.
Sri Lanka: my last solo trip, which I would define as magical, in many ways.
To these are added many other lands, and I hope as many will soon be added.
THE CHARACTERS
Below we introduce our new friends Conor and Elena. Both super ready to go on an adventure abroad. EazyCity will soon welcome them to all our destinations in Ireland, UK, Spain and the USA. Follow us on our social media to learn about their adventures.