We are delighted to offer all clients, who wish to travel to Ireland for a life changing experience, a Free Quarantine Package when booking a Study Package (course and accommodation for 4 weeks or longer) in self-catering accommodation. This offer is valid for any bookings made in June, July and August, with a start date any time before 15th August 2021.
What's included in the EazyCity Free Quarantine Package:
1-week self-catering accommodation free in Cork (Ireland)
PCR test 5 days after arrival - allowing a shorter quarantine period so you can move freely on Day 6 of arrival upon return of a negative test result (Valued at €89 per test)
1-week Online English Course free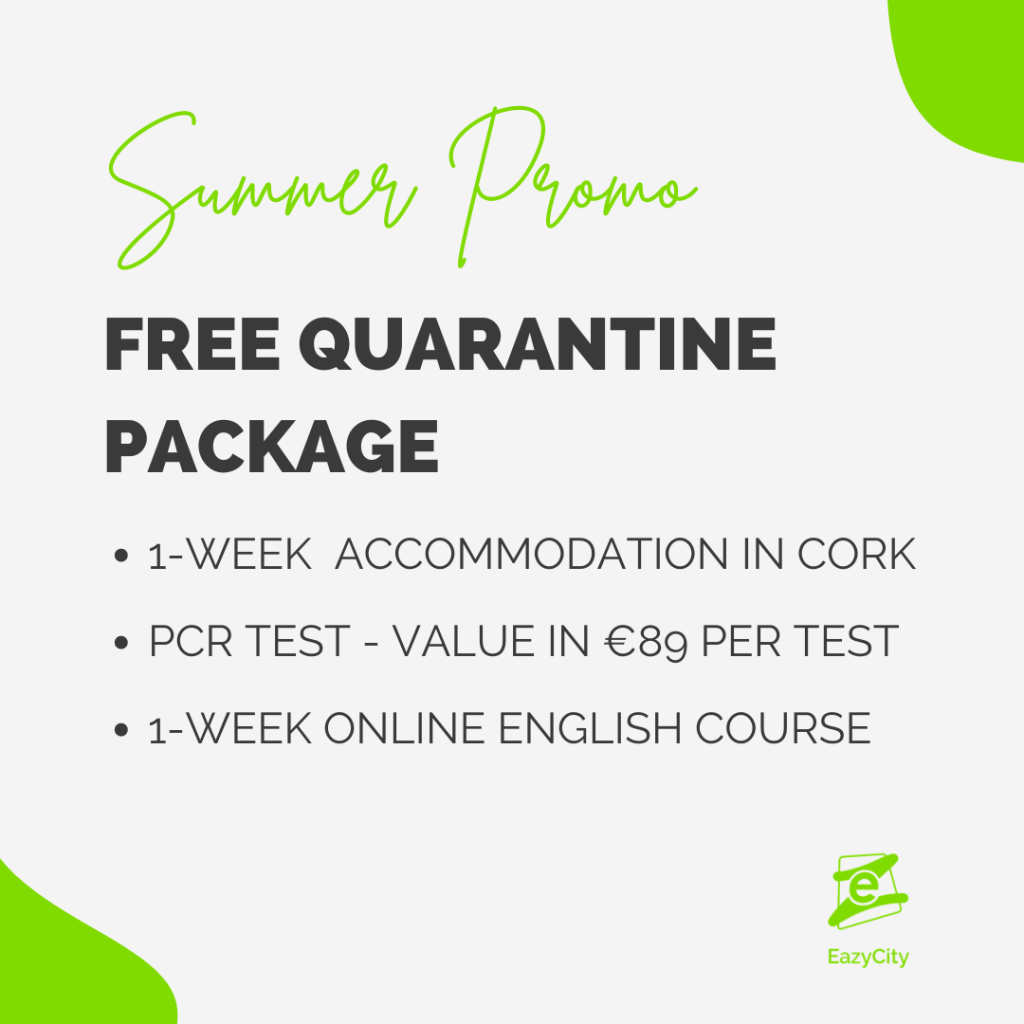 All free of charge! This offer is open to all people travelling to Ireland.

If you are thinking to travel abroad to study English this Summer, get in touch with our team! We will provide you with all the information on the Study Packages available as well as how to avail of this offer.
Note: We recommend to people travelling to Ireland to check the restrictions and travel advice in their home country and in Ireland before departure.